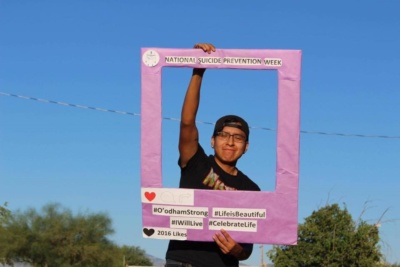 For Damien Carlos, discovering his culture saved his life
By Elly Herrick | Editor-in-chief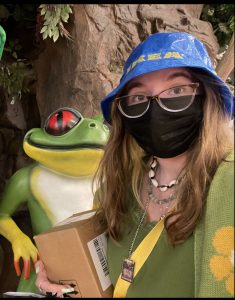 Damien Carlos is in his early 20s and serves as a role model for young Native Americans struggling to embrace their heritage. Carlos, who belongs to the Tohono O'odham Nation in Arizona, makes connections with young students and helps them reconnect with their culture.
Carlos is heavily involved in the community as he is the founder of the I'oligam Youth Alliance, an Earth Ambassador for United National Indian Tribal Youth, Inc., and he serves on the Tribal Youth Health Advisory Board for the National Indian Health Board.
"There were times I wished I didn't exist," Carlos wrote in a December 2018 Teen Vogue article. "Times I thought that the world would be a better place without me in it." 
Carlos had a challenging childhood and persisted to age 15, when he moved back to his reservation where he says it all changed. 
He was asked to take part in a reburial ceremony where they welcome the displaced human remains of their ancestors back to the Native land.
"Growing up, I never really learned much about my culture, so as soon as the opportunity came, I took it. No hesitation," he wrote in the Teen Vogue article. "During that ceremony, I felt something new. I felt like I had a place in this world. I felt like I had a home. I felt like I had a purpose. And I haven't looked back."
Since that moment, he started to become more involved in his community and started to learn more about his culture. With this newly gained self worth, he reached out to help others embrace their culture and help them feel less isolated. He uses his own experiences to help sympathize with Native American youths struggling with depression and to help them find their own belonging and self worth in their heritage.